CHICAGO TRIBUNE TUESDAY DECEMBER 25, 2001
<![if !vml]>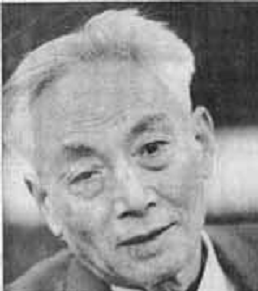 <![endif]>
Wang Ruowang in 1992.
WANG

RUOWANG, 83
Dissident writer who 'lived Chinese communist history'
Los Angeles Times
NEW YORK -- Wang Ruowang, a Chinese writer and social critic who was one of three prominent intellectuals expelled from the Communist Party in 1987 as "bourgeois liberalizers," died in a New York hospital Wednesday. He was 83.
Mr. Wang sometimes was called the grandfather of Chinese dissidents because he was the eldest of the triumvirate, which included the better-known scientist Fang Lizhi and writer Lin Binyan. He was a party member longer than either Fang or Lin and in 1992 became the last of the three permitted to leave China.
A veteran of political persecution, Mr. Wang spent 20 years in Chinese jails, under both Kuomintang and Communist Party governments. Kuomintang leader Chiang Kai-shek condemned him as a communist agitator in the 1930s. Mao Tse-tung denounced him as a rightist in the 1950s. Red Guards attacked his ideas as counterrevolutionary in the 1960s.
"He lived Chinese communist history. He was a survivor," said Bei Ling, the dissident poet who
was deported from China last year.
Mr. Wang made his reputation as a wry satirist early in life. In 1933, at age 16, he wrote a sarcastic article mocking Chiang's capitulation to the Japanese in Manchuria.
He spent the next four years in prison.
When he was released, he joined Mao's crusade.
But when he realized that Mao had perpetuated the same evils, he became a thorn in the communists' side.
He was last imprisoned in 1989 for leading a protest march outside Shanghai government offices during the Tiananmen Square demonstrations in Beijing in the spring of 1989.
After pressure from the U.S. government, China allowed him to leave in 1992.
He and his second wife, Yang Zi, shared a modest Flushing, N.Y., apartment with another family.